In liebgewonnener Tradition gibt es wieder ein Fanpackage für "Geysterstunde I". Es ist ab sofort für 25,- Euro in unserem Winter-Solitude-Shop vorbestellbar, wird pünktlich zur Veröffentlichung am 6. Mai ausgeliefert und enthält folgendes:
– CD "Geysterstunde I"
– T-Shirt (doppelseitiger Druck, Fruit Of The Loom)
– Aufkleber mit Band-Logo (für außen geeignet, z.B. Auto)
– A1-Poster mit Albumcover
– signierte Autogrammkarte
Hier könnt ihr das Fanpackage bestellen und hier das reguläre Album.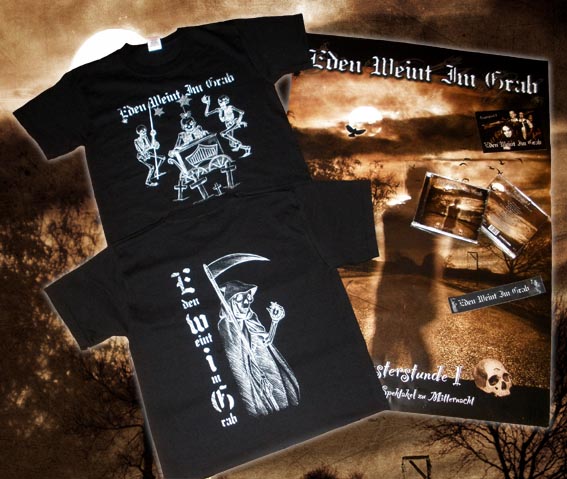 Zur Einstimmung auf "Geysterstunde I" könnt ihr hier schon einmal ein Interview mit Herrn Blake lesen, in den kommenden Print-Ausgaben von Zillo, Sonic Seducer, Negatief, Gothic, Nachtaktiv und Legacy folgen weitere Features.